Build
BUILDING YOUR BRAND
Brand strategy
Brand identity | purpose definition
Brand design & CI
Content creation
Brand collaboration

BUILDING YOUR PRODUCT
innovative product development in skincare | haircare | supplements | make up | fragrance
best-in-class contract manufacturing and private label made in Germany
design | artworks
reliable and global regulatories
efficient supply chain services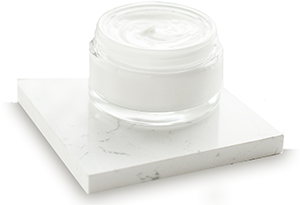 Invest
SEED | ANGEL
We invest in groundbreaking start-ups as early stage investor.
VC | PE
We provide qualified access to matching venture capital, private equity and family offices.
M&A
We support your succession plan with qualified C-level candidates and M&A professionals.
How we work
INDIVIDUAL AND EXCELLENT
We partner with best in class private label manufacturers in all beauty categories, specialized marketing agencies and leading industry experts in specific fields for highest efficiency and effective results.
EXPERT NETWORK
The expert collaboration network consists of experienced top managers and entrepreneurs, brand building stategists, DtC and retail experts, go-to-market specialists for key markets like Germany, China, USA, Russia, U.K, France, Korea etc., selected local distributors, media managers, Web 3.0 insider and specialists, angel investors, family offices, VC, PE, M&A specialists, designers, C-level executives, freelance and interim managers and service providers in all kind of industry related areas.
GAME CHANGING INNOVATION
We thrive to bring to market disruptive and innovative concepts and products that push market expectations.
PASSION FOR WIN-WIN
We breathe passion into everything we do.
We accelerate brands rooted in a strong USP and purpose with outstanding owners and founders, employing fair and reliable business practices for mutual benefits.
Accelerator Days
3-Day-Consulting Package 
DAY 1: SWOT analysis and preparation
DAY 2: Workshop in all relevant fields of corporate, branding , assortment, distribution strategies
DAY 3: Deep Dive into a specific strategic challenge with Michael Schummert and another expert, e.g. Brand communication, Multi Channel, China expansion or M&A / Exit strategies
Benefits from Accelerator Days:
qualified strategy sparring from industry experts
discover future opportunities, growth strategies and investments priorities
do's and dont's: define your priorities and focus on execution
discover quick wins and solutions in major strategic fields
get access to new and relevant business networks
Please require detailed information at ms@m4trinity.de
Contact
MICHAEL SCHUMMERT
CEO & FOUNDER
Successful corporate track record in premium beauty and fashion.
Transformed Babor Beauty Group as global CEO to a leading and diversified global player in skincare.
Experienced and visionary industry expert in brand building, multi-channel and global distribution strategies.
Board advisor and investor (pre-seed | seed | series A)
FIRMENSITZ
M4TRINITY Consulting GmbH
c|o i-Hand GmbH
Haus Borchardt
Französische Straße 47
10117 Berlin